Greece sets new record for tourism in 2022
Airports in Greece overall achieved full recovery in August surpassing pre-pandemic 2019 levels by 4.5% said airport trade body ACI Europe. Greece together with Luxembourg (+6.4%) and Iceland (+0.2%) were the only countries to record complete passenger traffic recovery in August; overall in August, passenger traffic in Europe was still down by 12% compared to 2019 levels.
When it comes to the country's 14 regional airports, in September passenger traffic increased by 7.2% compared to 2019, with international arrivals up by 9.5% percent (but domestic flows down by 4.1%); at the top in September, Santorini airport marked an impressive 30.4%!! Overall, during the first 9 months of 2022 the regional airports exceeded pre-pandemic 2019 levels by 3.1% (to 27 million passengers).
Furthermore, according to the Greek Tourism Confederation (SETE), revenues for 2022 have already surpassed the 18.2 billion € generated in 2019; at the moment (mid October), Greece is set to have earned around 19 billion € for the current year. October looks amazing too, with new records in arrivals and income according to SETE, but it is not all: according to a survey released lately by ETC and Eurail BV, Greece is among the top 10 destinations (6th place) of choice for potential long-haul vacationers in 6 overseas markets who are planning to travel in the coming three winter months (Oct-Dec 2022).
More and more international brands expand in Greece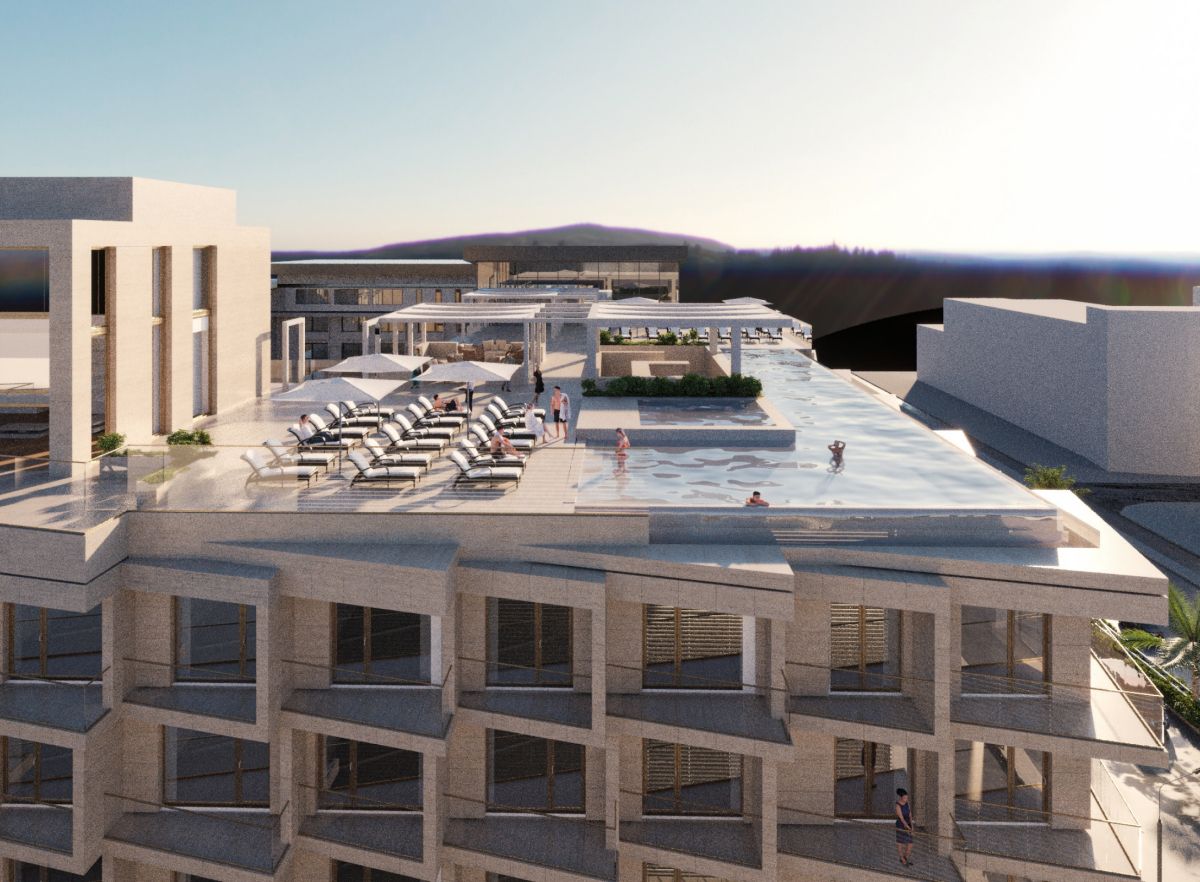 Another foreign investment group seems to plan on expanding into the Greek tourist market: the Israeli Israel Canada Hotels is going to purchase a hotel in Athens and plans further expansion in the Greek capital (under the Play brand); the initial investment is about € 10 million
Furthermore, In a recent report it appears that Israeli companies, like Brown Hotels, Frank Group, Fattal Group, Zoia Fund, Ficus Investmets and GA BZPW are investing in tourism in Greece. In addition, a few days ago, Intrum Hellas announced the acquisition of a "red loan" portfolio of 72 hotel units from a joint venture of Brown Hotels as a preferred investor for the Project Tethys, representing assets of legal requirement of € 254 million.
GIC, manager of Singapore's foreign reserves, has agreed to buy a majority stake in the Mediterranean luxury beach resort group, Sani/Ikos, in a transaction that values the company at € 2.3 billion, so as to deliver a five-year investment plan of over € 900 million, in Greece, Spain and Portugal (now operating 2,750 rooms and suites in Greece and Spain)..
Radisson Hotel Group marked another milestone this year in Greece with the addition of two resorts in Mykonos and Skiathos, joining the other island resort locations of Santorini and Crete  (5 units in total). The Group also announced the signing of two hotels in Athens and is in search of new investment projects in cities like Thessaloniki and Patras, but also of resorts in mainland Greece and the islands.
Grivalia Hospitality, a leading investment company in the luxury hospitality sector, has completed the process of transferring its headquarters from Luxembourg to Greece - the first transfer of this kind that has ever been completed from abroad to Greece. The luxury tourism projects in the company's portfolio are worth more than € 510 million and once those under development are completed, the value is expected to exceed €1.1 billion.
The Grand Hyatt Athens, the first Grand Hyatt branded hotel in Greece and the second Hyatt overall, is set to become largest Grand Hyatt-branded hotel in Europe by 2023, following the completion of a major investment project that includes extensive expansion and renovation works; 227 new rooms and suites will be added, bringing the total number of rooms at the Grand Hyatt Athens to 548 – among them suites with their own plunge pool, something unique for a city hotel in Athens.
Finally, the Spanish hospitality giant Melia Hotels International is aiming to double its portfolio of hotels in Greece by 2025, said the company's head of Development for South Europe. The group already operates four hotels in Greece, one in Athens, one in Rhodes and two resorts in Crete.