100% Hotel Show organizes the 6th consecutive version of "100% Hotel Design Awards", which have been established  as the most renowned event for Greek Hotel Design, since some of the most important hotels have participated and the Jury has always consisted of distinguished professionals. Having been established as one of the most dynamically rising events in Architecture and Hotels and having consistently set high standards concerning Jury composition, always consisting of acclaimed professionals, this year's Awards open up to and welcome important international figures from the Design sector. The complete acceptance and recognition of the event is confirmed by the fact that this year there is a record high of more than 100 participants.
This year's Jury consists of a powerful mix of distinguished Greek Architecture and Tourism professionals, such as Sotiris Tsergas (Block 722) - Architect, Giorgos Spyridonos (re-act) - Architect, Dimitris Potiropoulos (Potiropoulos+Partners) - Architect, Maria Paravanti - Journalist, Gavriil Papadiotis (Gavriil Papadiotis-GavriiLux) - Photographer, Michalis Mavroleon (A&M Architects) - Architect, Alexandros Kapsimalis (Kapsimalis Architects) - Architect, and also welcomes international names, such as Daniela Fantini, CEO of the well-known Fratelli Fantini Spa, as well as the globally renowned architect Piero Lissoni, whose studio LISSONI ASSOCIATI Architect supports the Show for the first time. Thanks to this international Jury, the contest's openness is further enhanced and important opportunities open up for the Hotels and Architects that will be awarded. This fully upgraded version of the 100% Hotel Design Awards will feature a different concept - which is expected to impress the audience - for the Award Ceremony, which will take place on Friday, November 15th, in the Show's upgraded Workshop Stage.
The Jury Members of 100% Hotel Design Awards 2019
Daniela Fantini - Fratelli Fantini Spa - CEO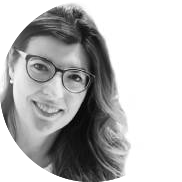 Daniela Fantini, CEO of the company, has led Fratelli Fantini S.p.A. since 1982. It is the second generation of the brand, founded in 1947 by the brothers Giovanni Fantini, her father, and Fino, her uncle, in Pella, on Lake Orta. Her work is based on the entrepreneurship core values that have laid the foundations of the company since the beginning: ethics, respect for people and their work, corporate social responsibility. Daniela based her entrepreneurial strategy on design and project innovation, technological advancement and image, gaining the business a place in the international scene as a 'factory of Italian design', a reference for the industry, representing the excellence and peculiarity of the made in Italy, an extraordinary mix of quality, artisan precision and industrial technology. One of the strengths of her marketing and communication strategy is the continuity in the collaboration with professionals over time, the fact that she has been able to create a solid team, which reinforces the business identity on many levels and operates according to the management philosophy and school of thought. As regards corporate social responsibility, Daniela Fantini has funded over the last few years important CSR projects, such as "100 Fontane Fantini for Africa", the construction of an aqueduct in Burundi, in the Masango Area, that gave over 25.000 people access to clean water. Committed to the safeguard and improvement of the Lake Orta area, she promoted research studies on the lake water with the Italian National Research Council, and she recently opened in Pella 'Casa Fantini Lake Time', a boutique hotel centered on the philosophy of the 'slow time' of the lake and the 'kind hospitality' which is so natural to her and characterizes her entrepreneurial approach.
Piero Lissoni - LISSONI ASSOCIATI - Architect, Art Director & Designer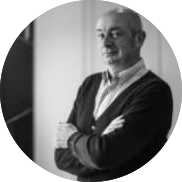 With offices in Milan and New York, the Lissoni Studio develops projects at an international level in the fields of architecture, product design, graphic design and corporate identity, in addition to conducting the art direction for an array of key clients. Led by Piero Lissoni, the Studio combines a range of expertise and skills with a tailored approach, that sets it apart in a variety of fields, establishing a stylistic code that is inimitable and a visual identity that is instantly recognizable. The work of the Studio is inspired by a sense of rigour and characterized by an attention to detail and harmony, with particular regard to proportion and function.Piero Lissoni is art director for Alpi, Boffi, De Padova, Living Divani, Lema, Lualdi, Porro and Sanlorenzo, for whom he also designs an extensive range of products. Recognized as one of the masters of contemporary design, he has worked with many international brands including Alessi, Antrax, B&B, Bonacina1889, Cappellini, Cassina, Cotto, Fantini, Flos, Glas Italia, Golran, Illy, Janus et Cie, Kartell, Kerakoll, Knoll, Nerosicilia, Olivari, Salvatori, Tecno, Viccarbe.  Organised around three fields of intervention, the Studio is comprised of four companies: Lissoni Associati S.r.l. for product design, art direction and fit-outs; Graphx S.r.l. for graphic design, visual communication and brand identity; Lissoni Casal Ribeiro S.p.A. and Lissoni Inc. for masterplans, landscape design, architecture and interior design.
Kapsimalis Alexandros - Kapsimalis Architects - Architect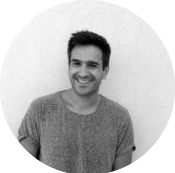 Alexandros Kapsimalis graduated from the School of Architecture of Athens in 2009 and attended the MAS HOUSING post-graduate programme in ETH Zurich (2011-2012). His architecture studio KAPSIMALIS ARCHITECTS was established in 2012 in Santorini, Greece, together with Marianna Kapsimali. The studio undertakes architecture, interior design and construction projects of private housing, hospitality, retail and culture, with special distinctions in the international and Greek press.
Μιχάλης Μαυρολέων - A&M Architects - Αρχιτέκτονας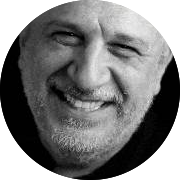 Michael studied Architecture at the National Technical University of Athens, where he graduated in 1980, and later on obtained his Masters of Science in 1982 from the Carnegie Mellon University | Institute of Building Sciences. After graduating with a master's degree, Michael worked in the USA and returned to Greece to found the A&M GROUP. The deep and well-rounded knowledge he possesses in Architecture and Design, as well as the constant need to search for new methodologies while treating each project as a challenge, are some of the main drivers of Michael's professional philosophy. With an entrepreneurial and innovative spirit, Michael believes in a creative collaboration, something that has been a distinct asset in the A&M attitude for many years. Michael has shaped A&M's core values based on the philosophy and core value of a Greek family, as well as the American mentality of professionalism. Today, Michael holds the position of Chairman and CEO of A&M Architects, broadening the company's international outlook with his ability to create relations of trust and friendship with the company's clients and associates.   
Γαβριήλ Παπαδιώτης - Gavriil Papadiotis-GavriiLux - Φωτογράφος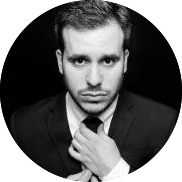 Originally trained as an Electrical Engineer, Gavriil worked at the Lighting Laboratory of the National Technical University, while obtaining his MEng. Intrigued by not just the science but by the playful nature of light, he obtained the Light & Lighting MSc at the Bartlett School of Graduate Studies in UCL (London), before pursuing a career in London, first as an Architectural Lighting Designer and now as a Photographer. Gavriil has designed the lighting for a variety of projects around the world, ranging from award winning high-end hotels, super yachts and luxurious residential developments, to restaurants, art galleries and public realm spaces. The lighting schemes for the newly opened Four Seasons 'Astir' in Athens and Syntagma Square are his most recent lighting design work in Greece. Gavriil's passion for photography led him to establish "GavriiLux", a London based Lighting Design + Architectural Photography consultancy. He has since been working worldwide with lighting designers, architects and interior designers, offering architectural and interior content creation services. His international portfolio includes award winning photos of the Kimpton Fitzroy Hotel in London (IALD Radiance Award 2019), the National Museum of Qatar and Four Seasons in Athens, amongst others.
Maria Paravantes - GTP (Greek Travel Pages) - Journalist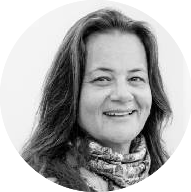 Chicago-born and raised, Maria Paravantes has over two decades of journalistic experience covering tourism and travel, gastronomy, arts, music and culture, economy and finance, politics, health and social issues for international press and media. She has worked for Reuters, The Telegraph, Huffington Post, Billboard Magazine, Time Out Athens, the Athens News, Odyssey Magazine and SETimes.com, among others. She has also served as special advisor to Greece's minister of foreign affairs, and to the mayor of Athens on international press and media issues. Maria is currently a reporter, content and features write for travel and tourism portal GTP (Greek Travel Pages). 
Dimitris Potiropoulos - Potiropoulos + Partners - Architect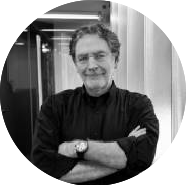 Dimitris Potiropoulos co-founded with Liana Nella-Potiropoulou the Athens-based firm Potiropoulos+Partners. Alongside, he writes and lectures. He has been repeatedly awarded international prizes and distinctions in architectural competitions. He is co-founder of the "Hellenic Institute of Architecture". In 2009, "Potamos Editions" published the monograph "Potiropoulos D+L Architects", with selected works of the office of the period 1989 to 2009. In 2014, in the publication titled "Readings of Greek Post-war Architecture", Potiropoulos+Partners is among the 18 offices
selected by the author, attempting an overall view of architectural production in post-war Greece.
Yiorgos Spiridonos - Re-Act Architects - Architect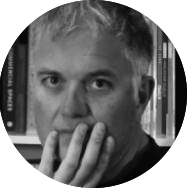 Born in Athens in 1967. Received his Bachelor of Architecture from N.T.U.A. in 1993 and completed his graduate studies in 1995 at the University of California Los Angeles (March II Program). He was Teaching Assistant at the March I Program (UCLA). From 1996 to 1997 he collaborated with Architect Deliyianni Anastasia in small private projects and Architectural Competitions. He was partner of Meta Architecture Design team, from 1997 since 2007. In 2007 he co-founded React Architects with offices both in Athens and Paros Cyclades. Office Projects have been widely published in Greek and European magazines. The office has participated in Greek and international competitions gaining awards and distinctions. Recently the project "THE HUG" was awarded distinction in the Annual Greek Awards of the best Build works and was shortlisted in the international design Piran Awards.
Sotiris Tsergas - Block 722 - Architect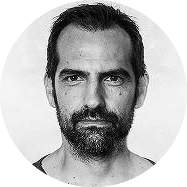 Sotiris has been practicing architecture for more than 15 years. His body of work includes a big variety if high-end private projects, residences, hotels, offices and retail stores. He graduated from the National Technical University of Athens in 2000. Later, in 2005 Sotiris created his own architecture office and in 2009 he co-founded Block722 architects along with Katja Margaritoglou. "Simplicity, clean lines, highest quality materials and special attention to detail" Block722 architects is an Athens based architectural practice, founded in 2009 by Sotiris Tsergas and Katja Margaritoglou. Block722 is active in the architectural, as well as in the interior design and construction fields through Block722+, managing a wide variety of projects, from initial planning until its final completion. The office's individual and collective experience ensures the collaboration with competent and specialized suppliers and craftsmen, in order to meticulously realize the architectural concept. The use of clean lines and the creation of quality architecture space are design rules that define each project, regardless of its scale. An important factor of the design and construction phase is the selection of excellent quality materials, thus enhancing a unique result. The desired architectural result is achieved by integrating the interior design into the conceptual phase and by considering the project as a whole. It is worth mentioning that the studio was among the 11 best, rising architectural offices for 2016 in the Architects Directory of Wallpaper. Moreover, the studio has been awarded for the OLEA ALL SUITE ΗΟΤEL with the Interior Design Best of Year 2018 award (Best Large Resort) in New York and the 100% HOTEL Awards (Resort, Best Reception, Best Restaurant, Best Room) in Athens. It has been widely presented in press all over the world, by Wallpaper*, ELLE Décor France, Côté Sud, RUM and several papers and online media.
100% Hotel Design Awards 2019 categories:
The 100% Hotel Design Awards are given each year to selected hotels in the following categories:
Best Resort
Best City Style Hotel
Best Villa
Best Luxury Apartment
Best Lobby / Foyer / Reception
Best Surrounding Area
Best All Day Restaurant
Best Wellness Spa
Best Room & Bathroom
Moreover, three Special Awards are to be given:
Special Boutique Hotel Award
Special Award for non-implemented project
Audience Award